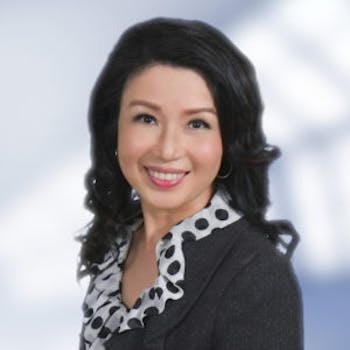 I recognize that selling or buying a home is one of the most important decisions you'll make in your life. Your home may be your largest asset; this could be the biggest financial move you've ever made. You deserve the best representation when dealing with such a large-scale investment, whether you're buying or selling.
My experience in real estate, combined with my outstanding negotiation skills and a thorough knowledge of the local Vancouver real estate market, enables me to offer you the highest caliber of advocacy, guidance and assistance. I listen closely to both my buyers and sellers and translate their needs and desires into an effective, practical system designed to achieve these unique goals. My sharp analytical ability is balanced with a warm sense of humour and a down-to-earth approach.
My clients get the best of both worlds – I am pleasant and accommodating, while remaining results-oriented and thorough. You'll be delighted to know that my language fluency encompassess English, Chinese – Mandarin and Cantonese: both as an asset to myself, and as a distinct advantage to both sellers and buyers.
My real estate professional career in the Greater Vancouver Area dates back to 1990, with expertise in the fields of Contracts, financing, negotiating, and marketing. My sensitivity to the Vancouver economic and real estate market trends has also earned the trust from my clients. If you're selling, count on me to get your home sold quickly, and for top dollar. My combined system of online and traditional marketing gives me the edge needed to make this possible!
My clients are my priority. Call me today at 604-351-0789 and let my expertise work for you!
"Selling or Buying Real Estate, call Eva Li !"
For Prompt, Polite and Professional Service,
always contact your trusted real estate advisor Eva Li !
毫无疑问,买卖住宅是你一生中最重要的抉择之一。你的住房有可能是你最大的一笔资产,这会是你举足轻重的一个投资行动。因此无论你是买房还是卖房,涉及这样大款额的交易,你需要一位值得你完全信赖的经纪人代理你的利益。
我的客户能够获得最高水准的全面服务——我拥有真诚的态度,耐心的品性,和亲切的为人,能够仔细聆听,清楚了解客户的需求和愿望。通过我的精准的专业分析和比较,给客户提供切实可行、脚踏实地的最好选择和办法,使客户达到目标,理想成真。
作为你的经纪代理,我能够和客户有很好的互动。我可以说流利的英语、粤语 和普通话,能够把买卖双方的想法和愿望即时、准确地沟通起来。
我在温哥华地产界丰富的经验和人脉关系,加之我的出色的谈判技巧,以及对温哥华地产市场的深度了解和把握,我可以为客户提供最好的解决方案和获取最大的利益。
我从1990年开始就在大温地区从事专业地产代理,拥有合同、贷款、谈判和营销方面的专业知识和丰富经验。我的勤勤恳恳的工作赢得了客户的信赖和好评。我对本地经济和地产市场的发展趋势的敏锐分析和预见,使我的客户获益良多。
如果客户的目的是准备出售物业,请你选择我作为你的代理——我将为你在最短的时间、用最高的价钱为你售出。
我采用先进的网络在线市场配合传统的营销组合,能够我为客户提供最高效率的服务!
我的客户是我的首要任务。请你今天就给我打电话吧
604-351-0789,让我的专业知识为您做忠诚地服务!
Eva_Li_01 from Eva Li on Vimeo.